organization / Social Media / graphic design 
Joasia Fidler-Wieruszewska
Alina Rybacka-Gruszczynska
33 Letters for Ukraine started as a spontaneous and independent event inspired by 36 Days of Type 🖍️, where we drew 33 letters of the Ukrainian alphabet and posted it on our Instagram account.
The challenge run from the 7th of March until 8th of April 2022 and we loved seeing so many designers getting involved and expressing their solidarity by drawing the letters with us.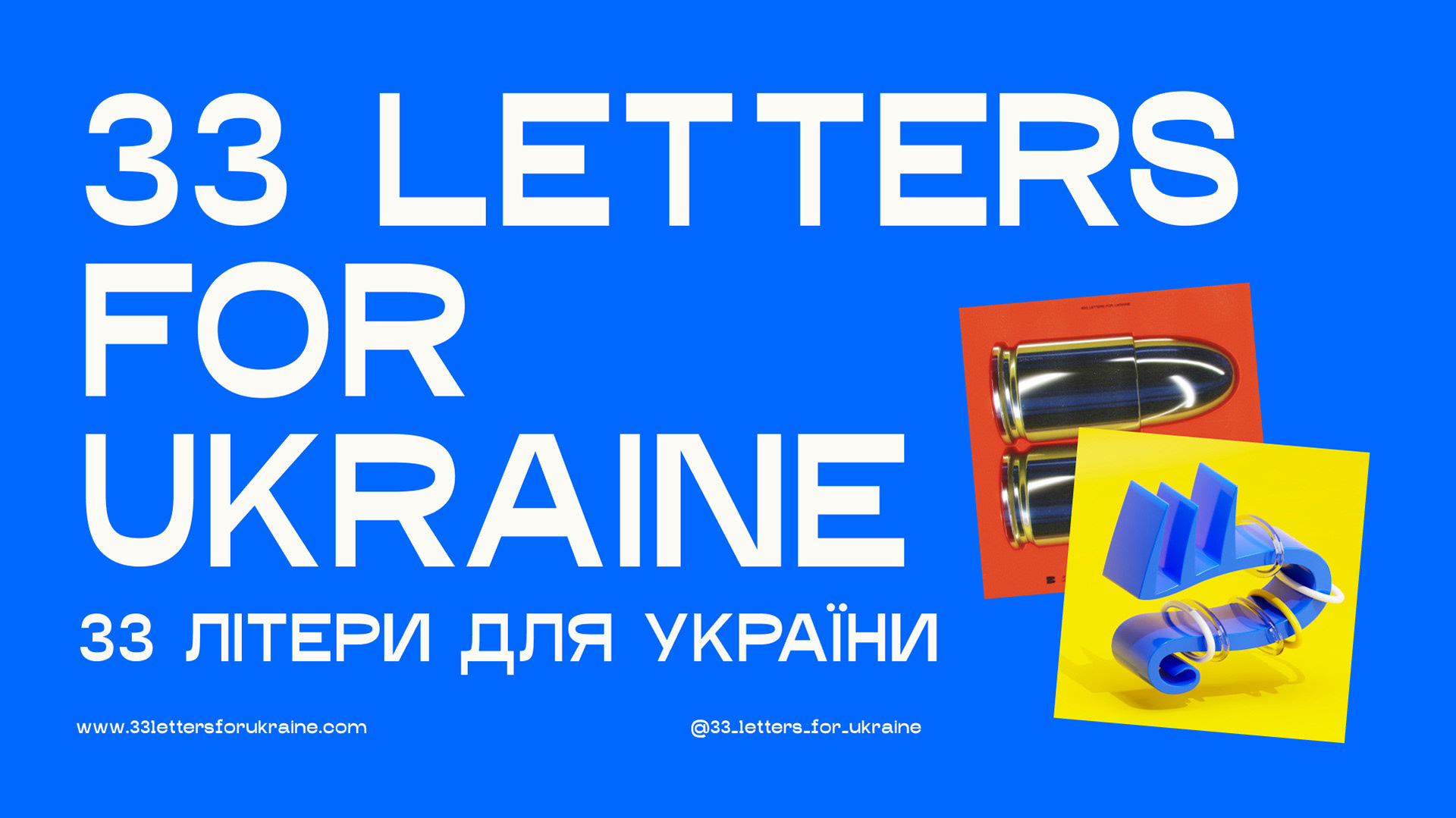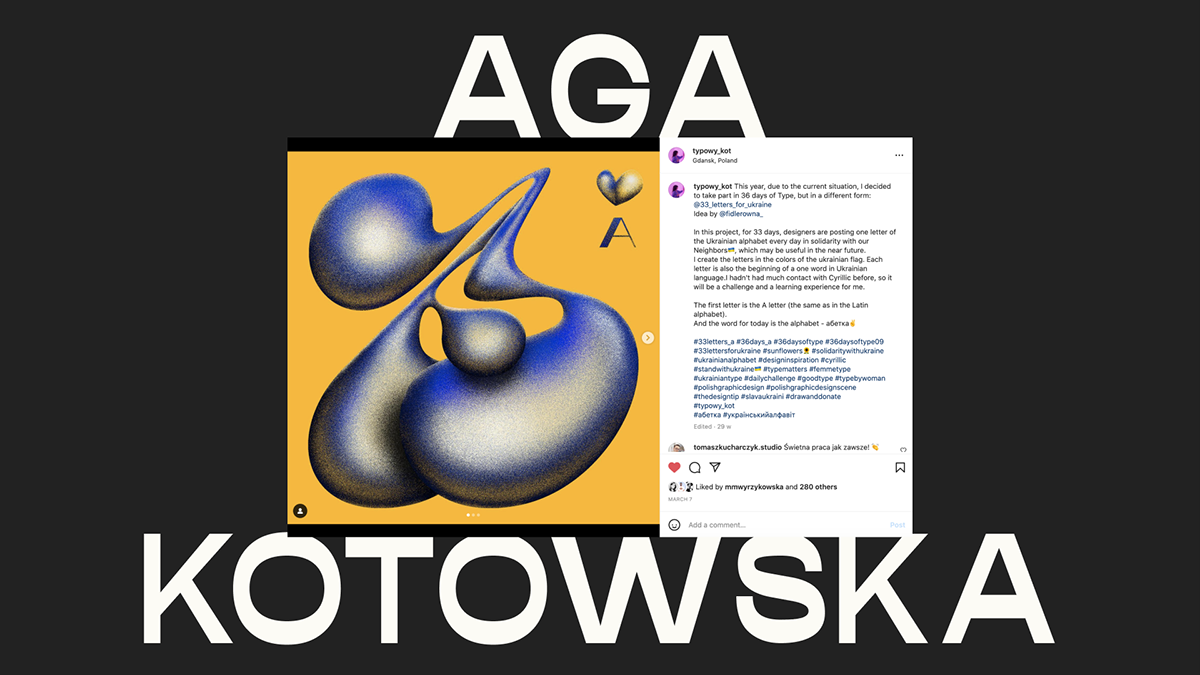 "At the outbreak of war, I was waiting for an operation in the hospital. I was not very able to help physically at the time, but I was glad to be able to get involved in other ways. Many Ukrainian designers have written to say that they are glad to see this initiative emerge. These voices gave a lot of strength and motivation to work on the project and develop it."