EKLEROWNIA IS A NEW GASTRONOMY CONCEPT IN THE HEART OF GDANSK OLD TOWN AND THE FIRST PLACE IN POLAND WHERE ONLY ... EKLERS ARE SERVED.
Colors, shapes and patterns in branding are strictly related to it. It all started with the floor and ... the chair (originating from one of the Sopot cafes from the 60s). The shape of the backrest immediately reminded me of the letter "e" and signs from those years, which served as inspiration and starting point for the construction of the sign.
My task was to create a sign in the form of a logotype and a sign consisting of hands arranged alternately in the shape of an eclair and a heart, which together create a gesture of "love for eclairs". The main element of the decor is an animated graphic in the form of a flashing "neon".
In addition, a visual identity was created with illustrations interpreting known images and carvings with sweet attributes...
...🍒 on the cake there is a statue of David with ... an eclair in the form of a "neon" 💥.
As part of the project, illustrations were created, which were transferred along with the pattern from the floor to stickers, boxes or social media.
One of the key problems was the size of the premises and the not very high budget. The main goal was the cooperation of the interior designer with the graphic designer to create a new quality of the place together.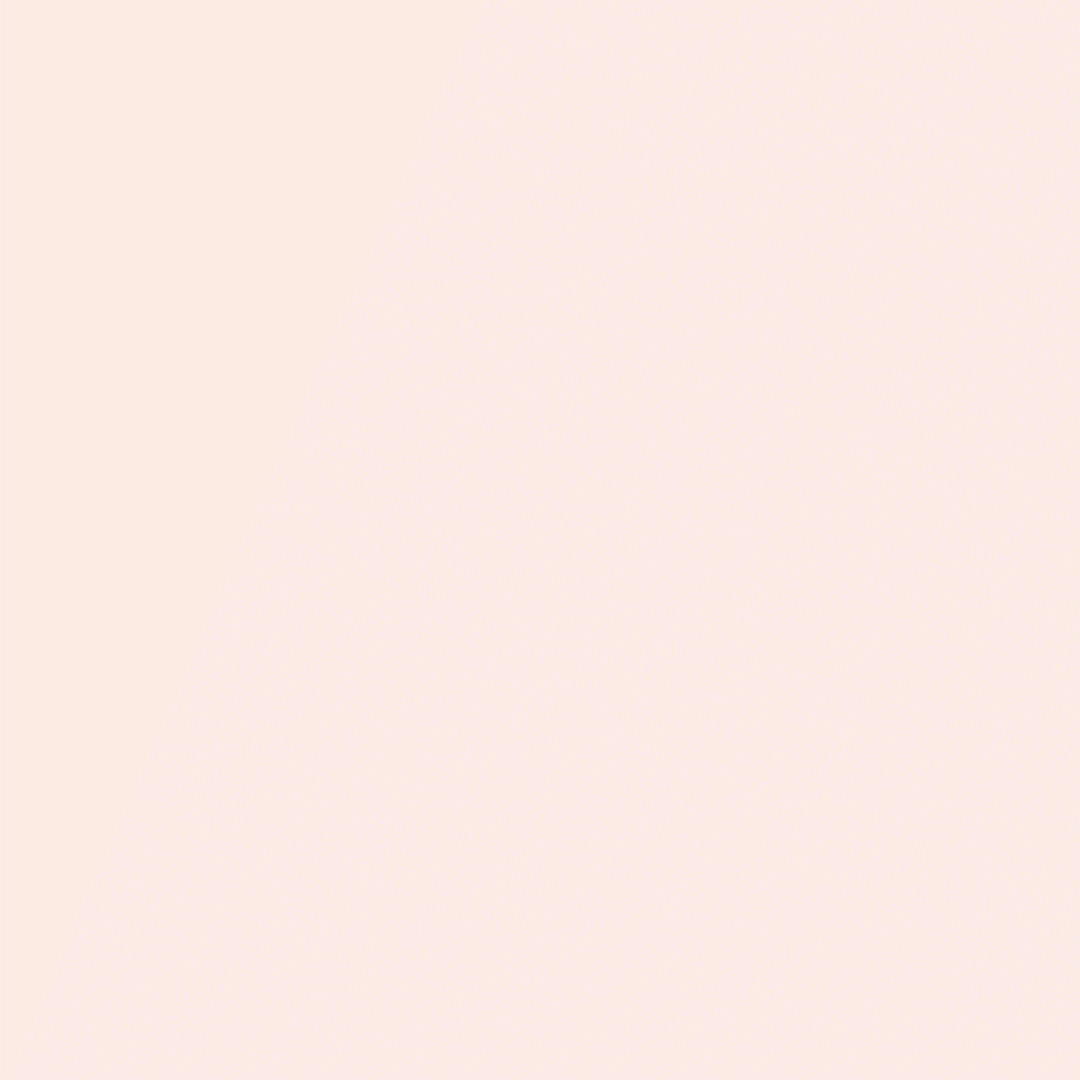 The colors have been chosen in such a way thatso that the colors are as close as possible to the colors from the RAL color palette.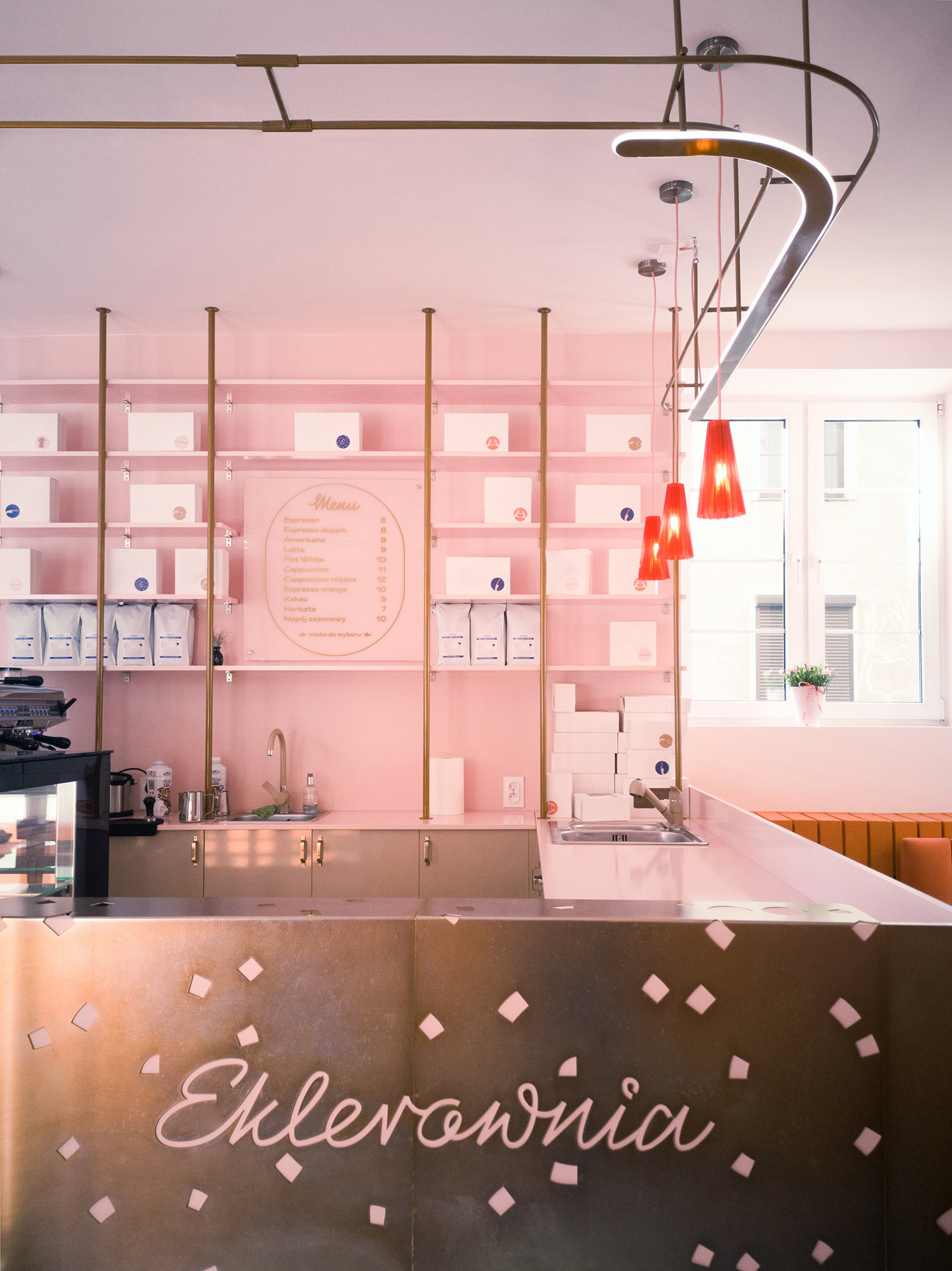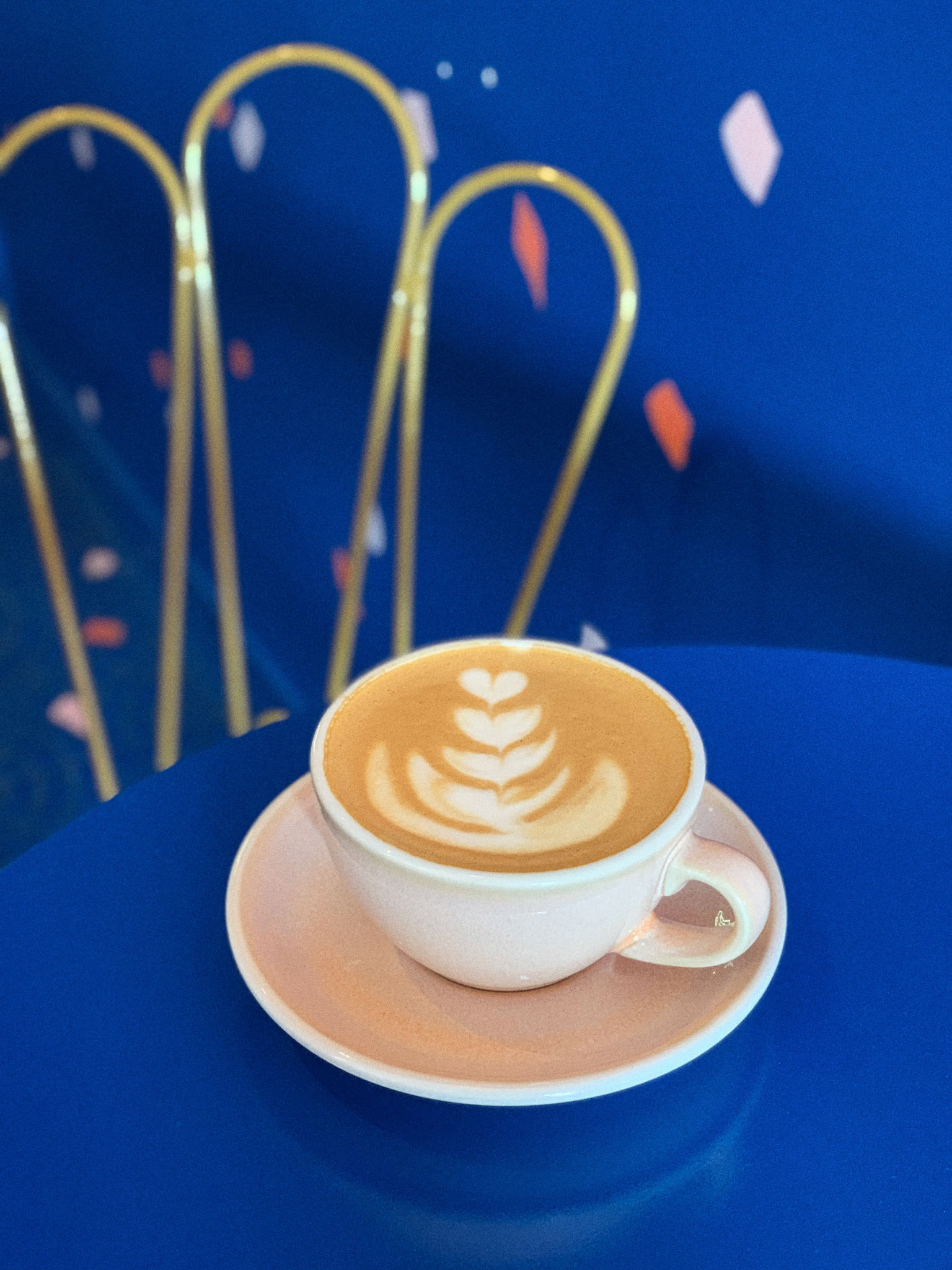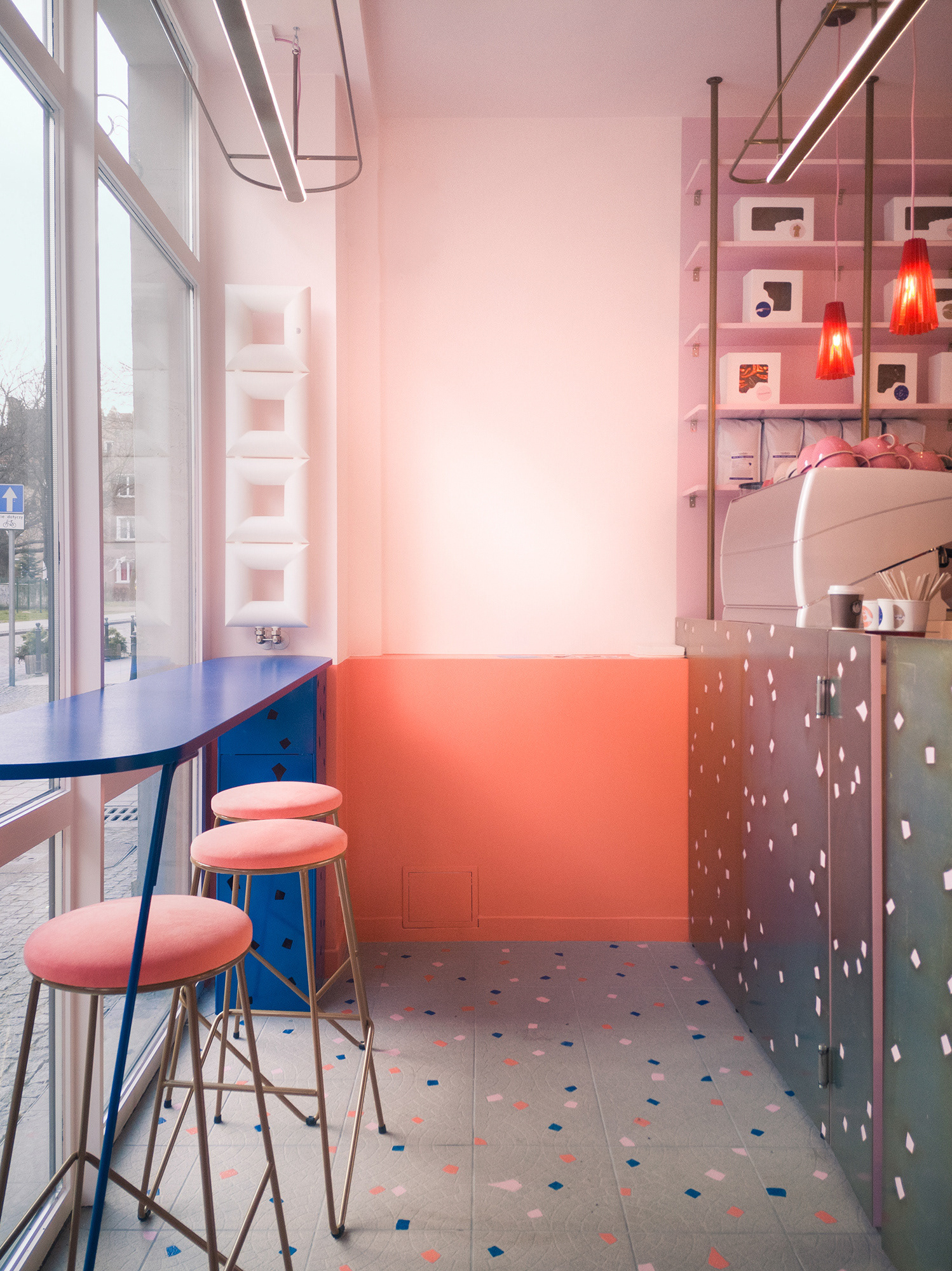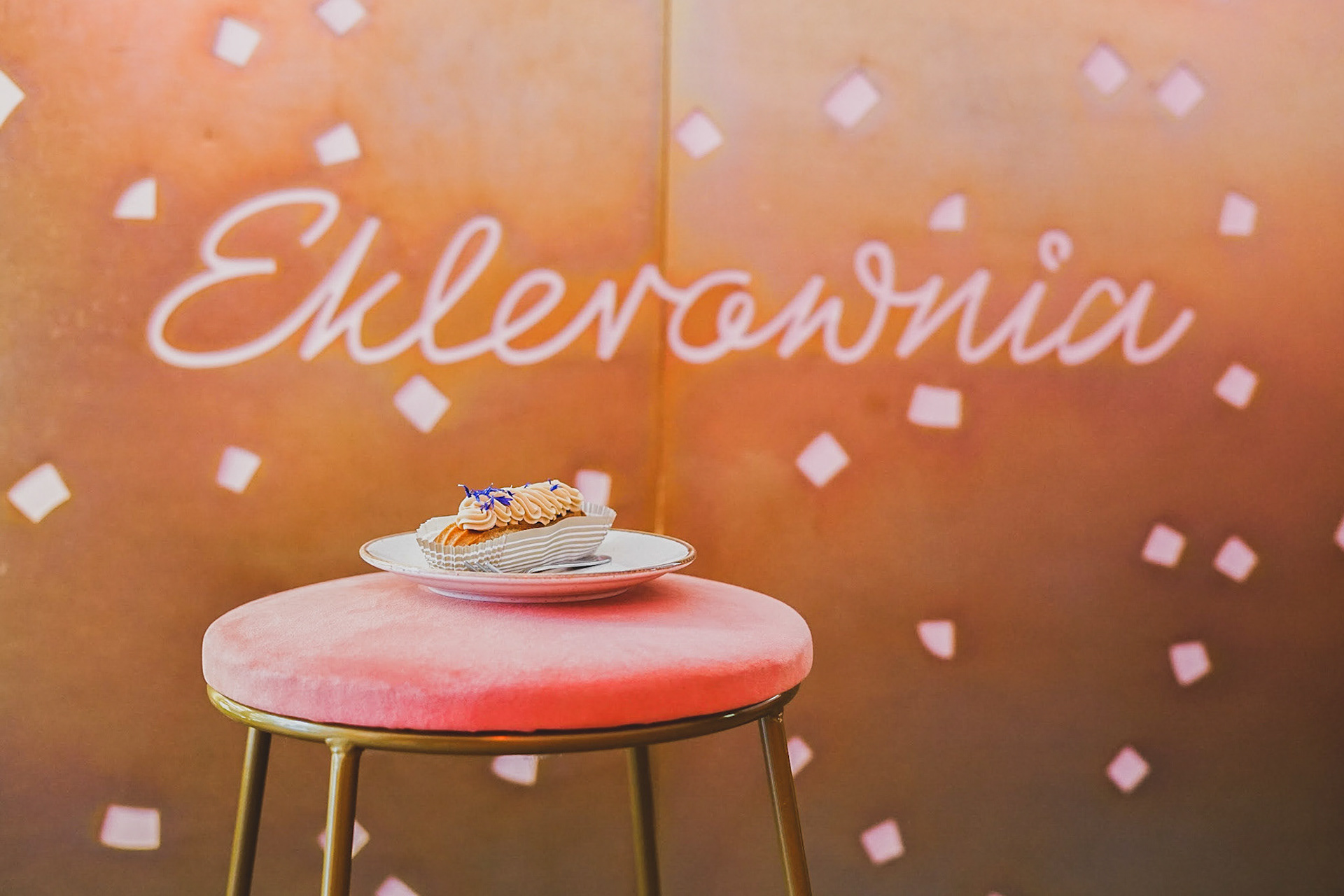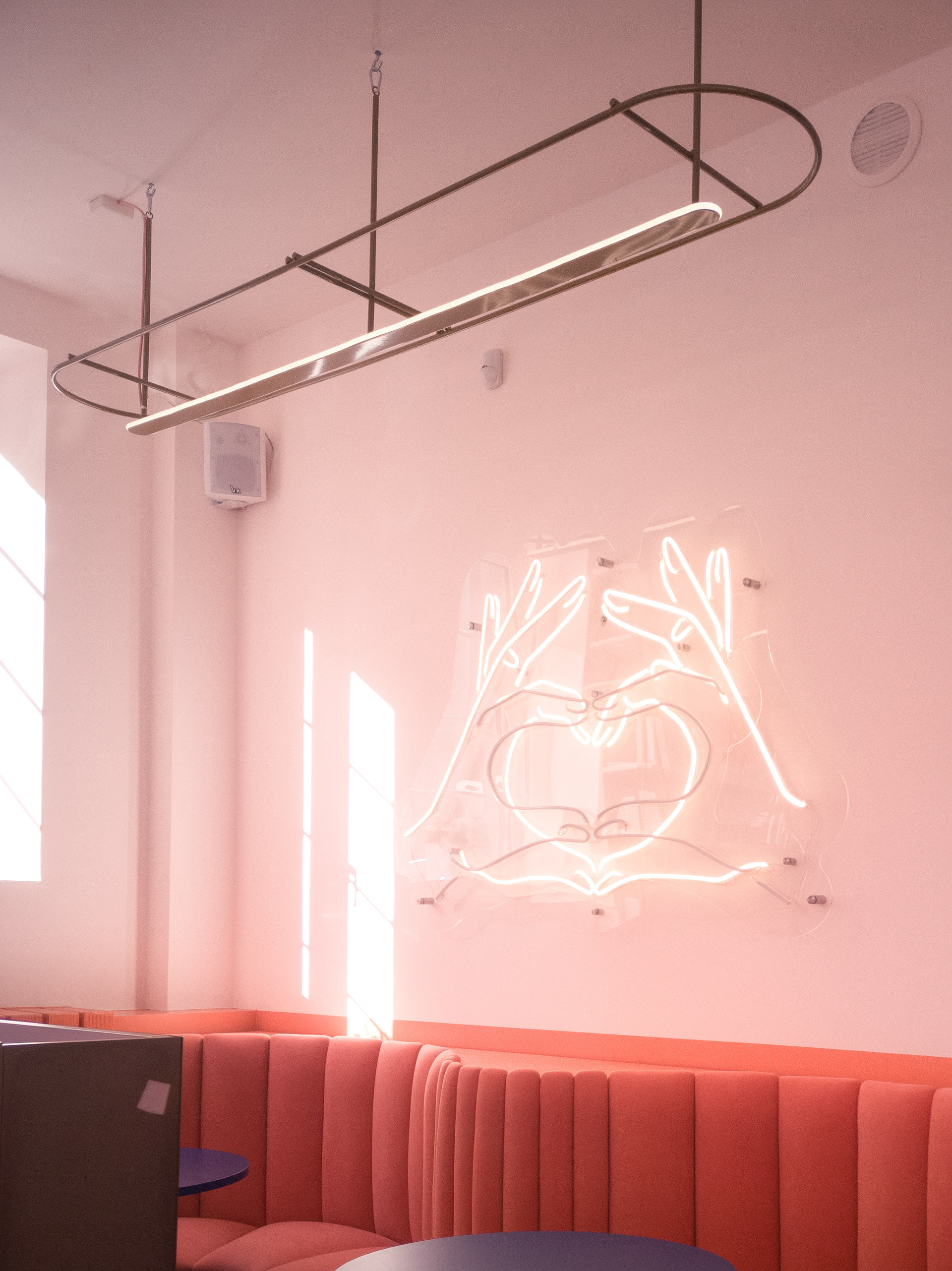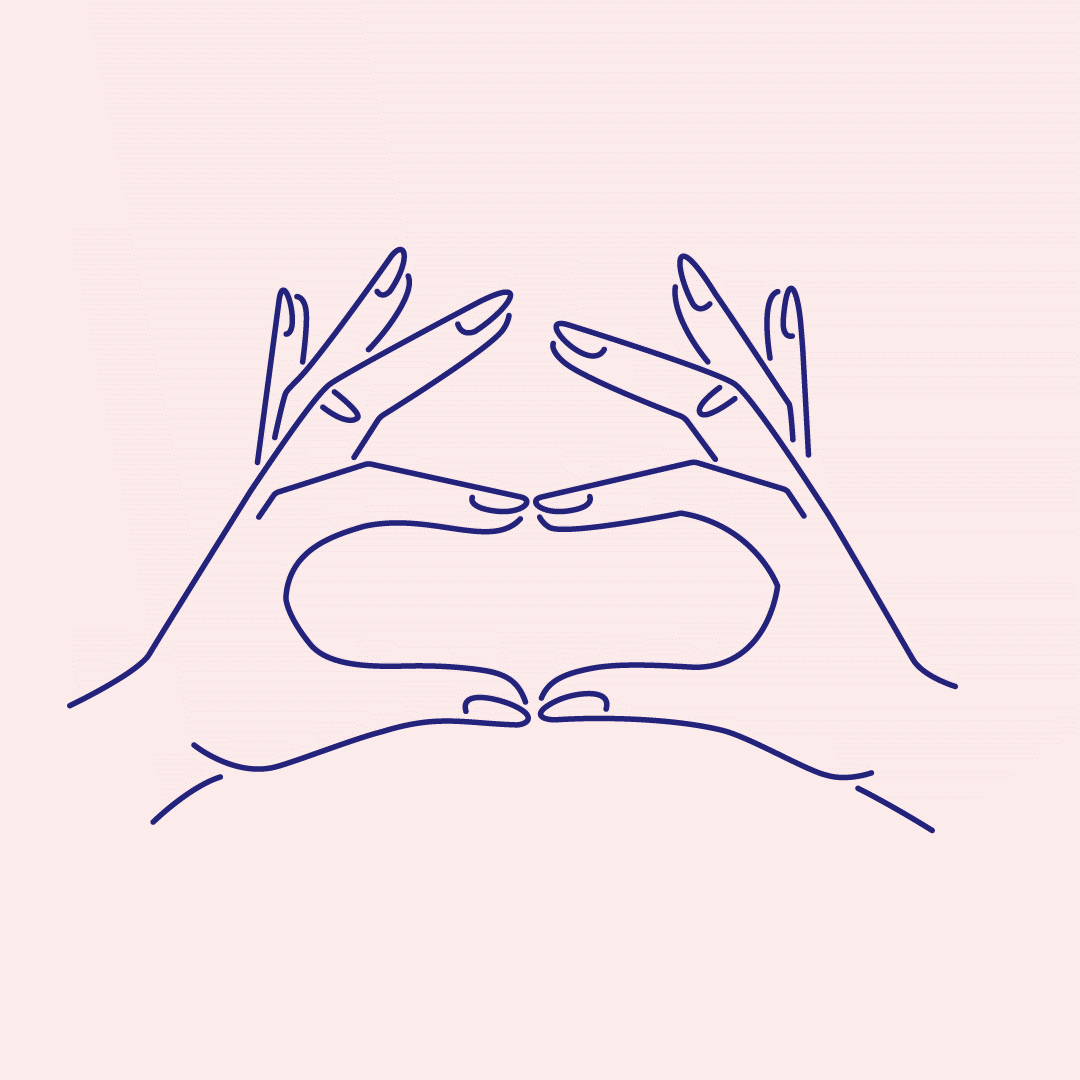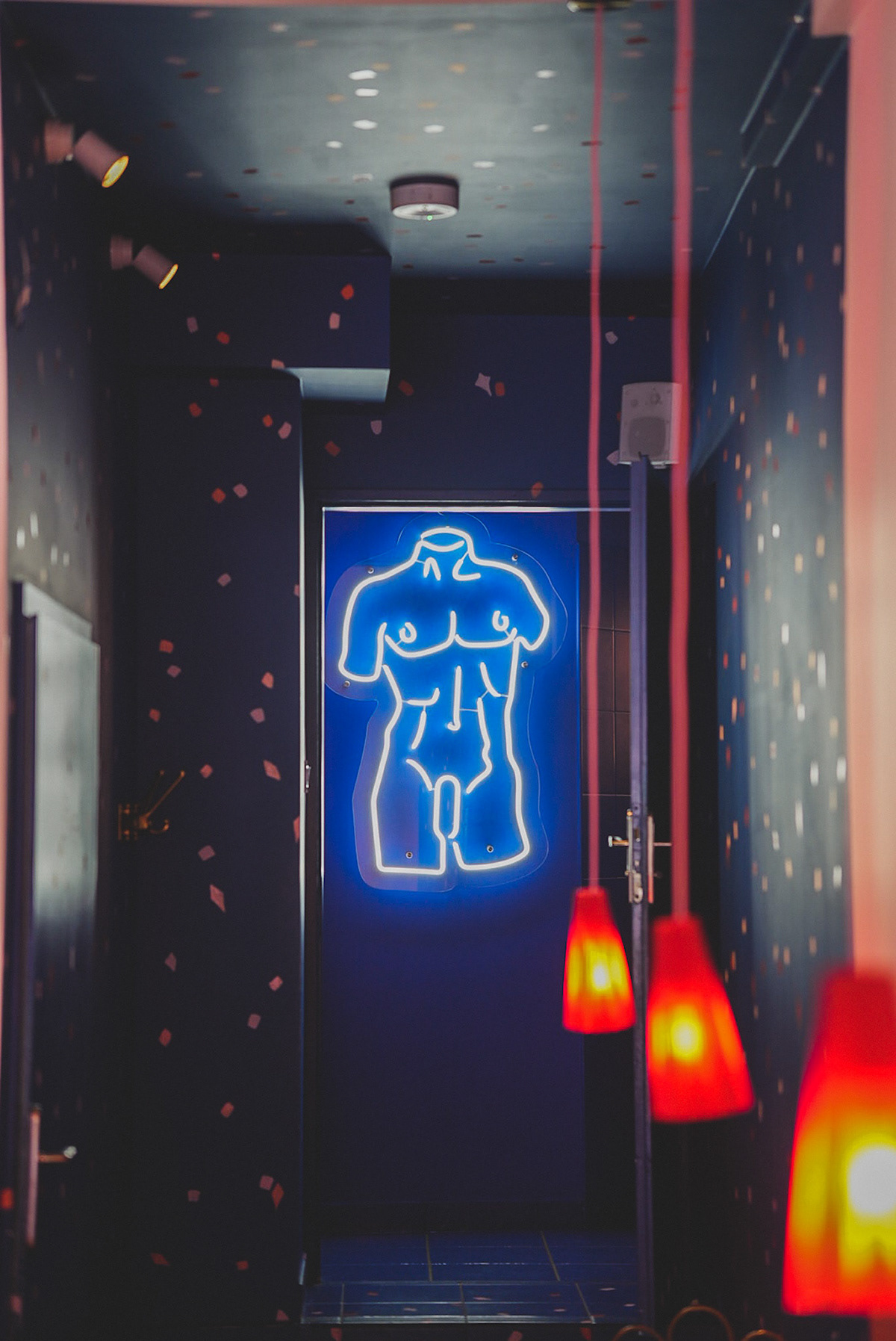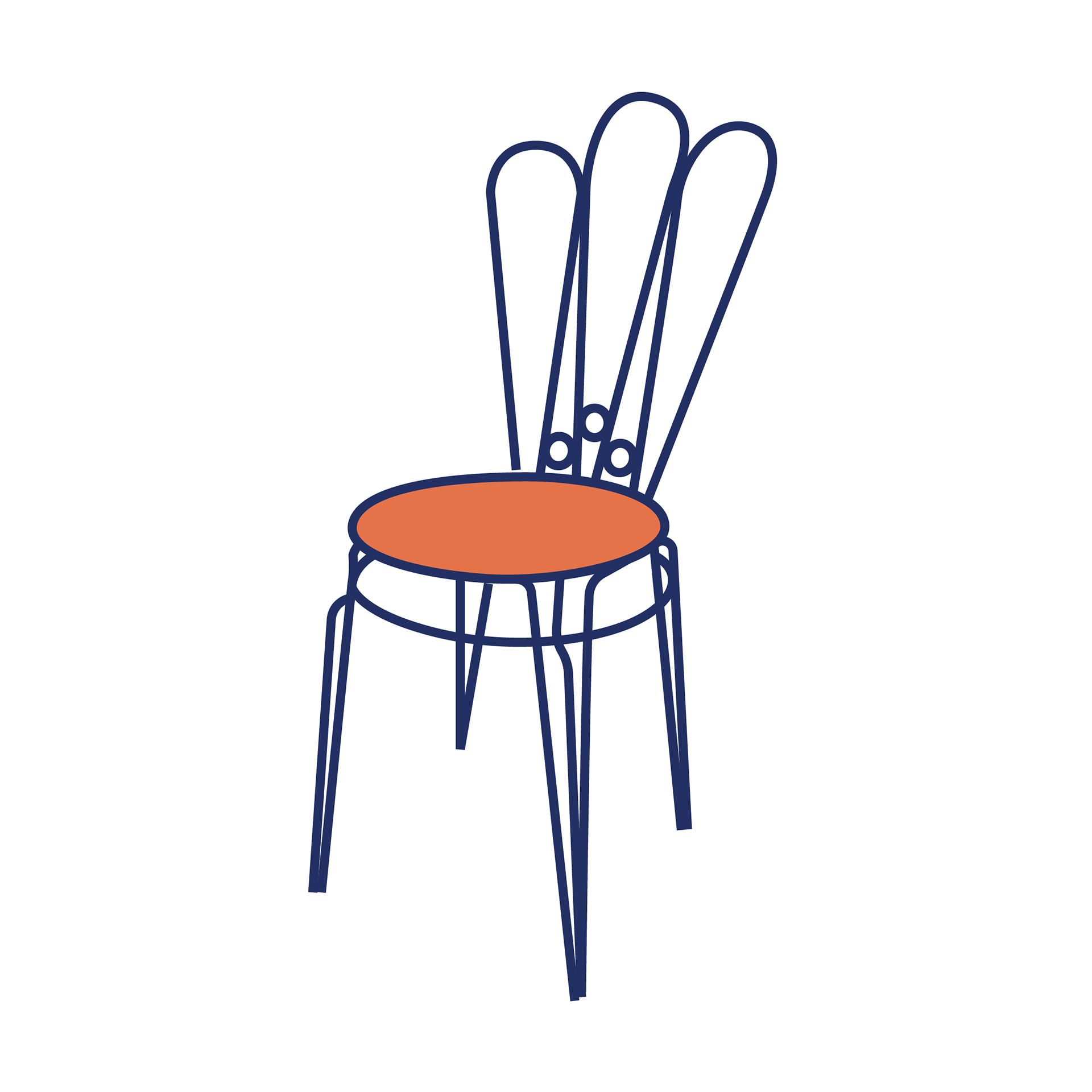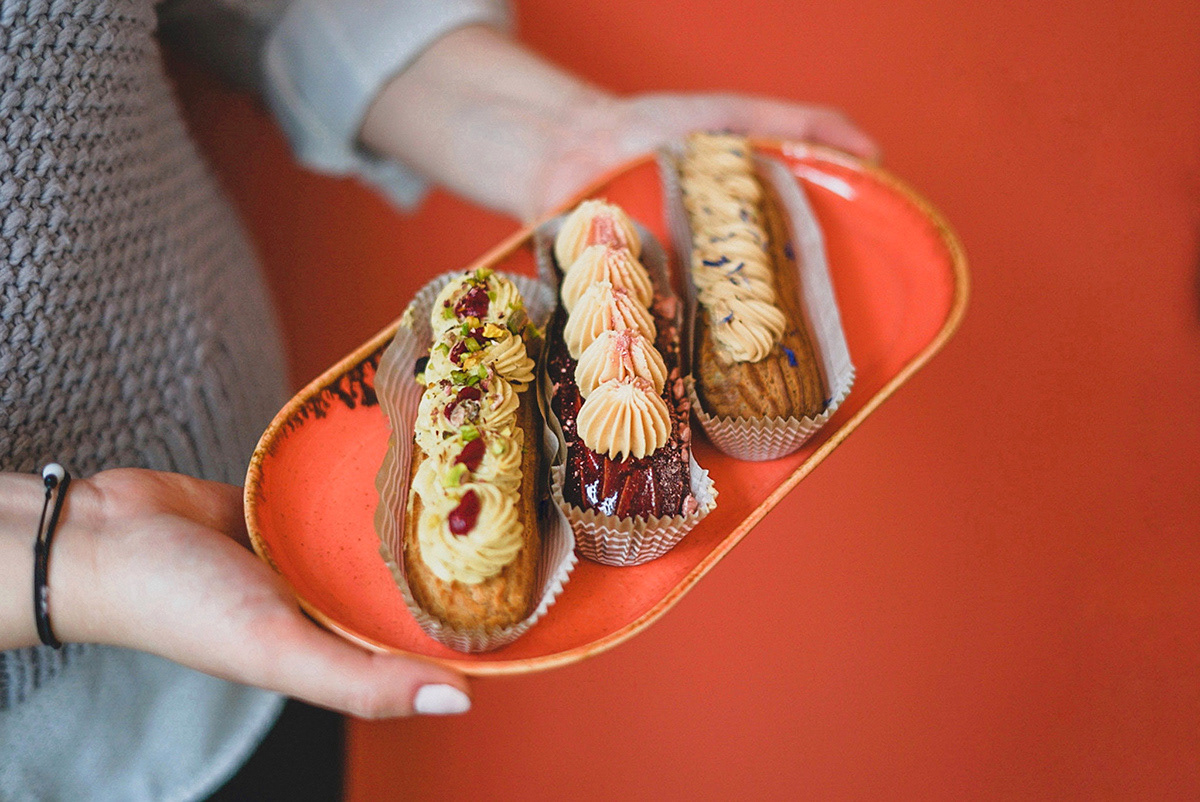 Menu and price lists with dedicated lettering have also been designed.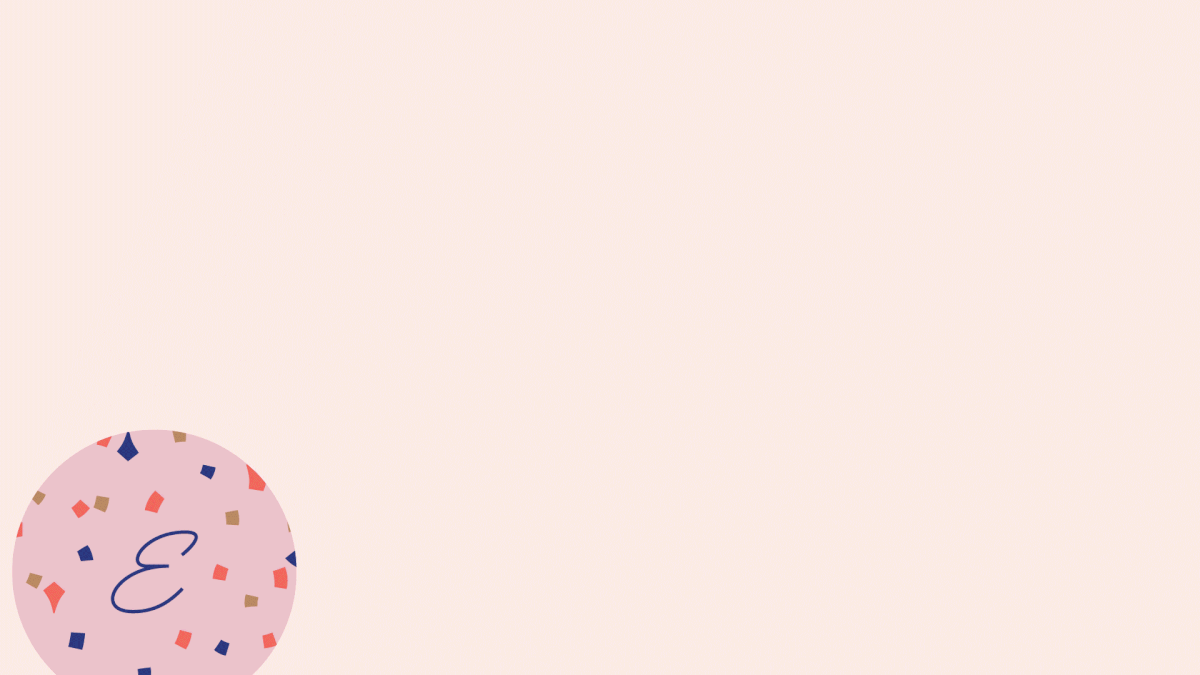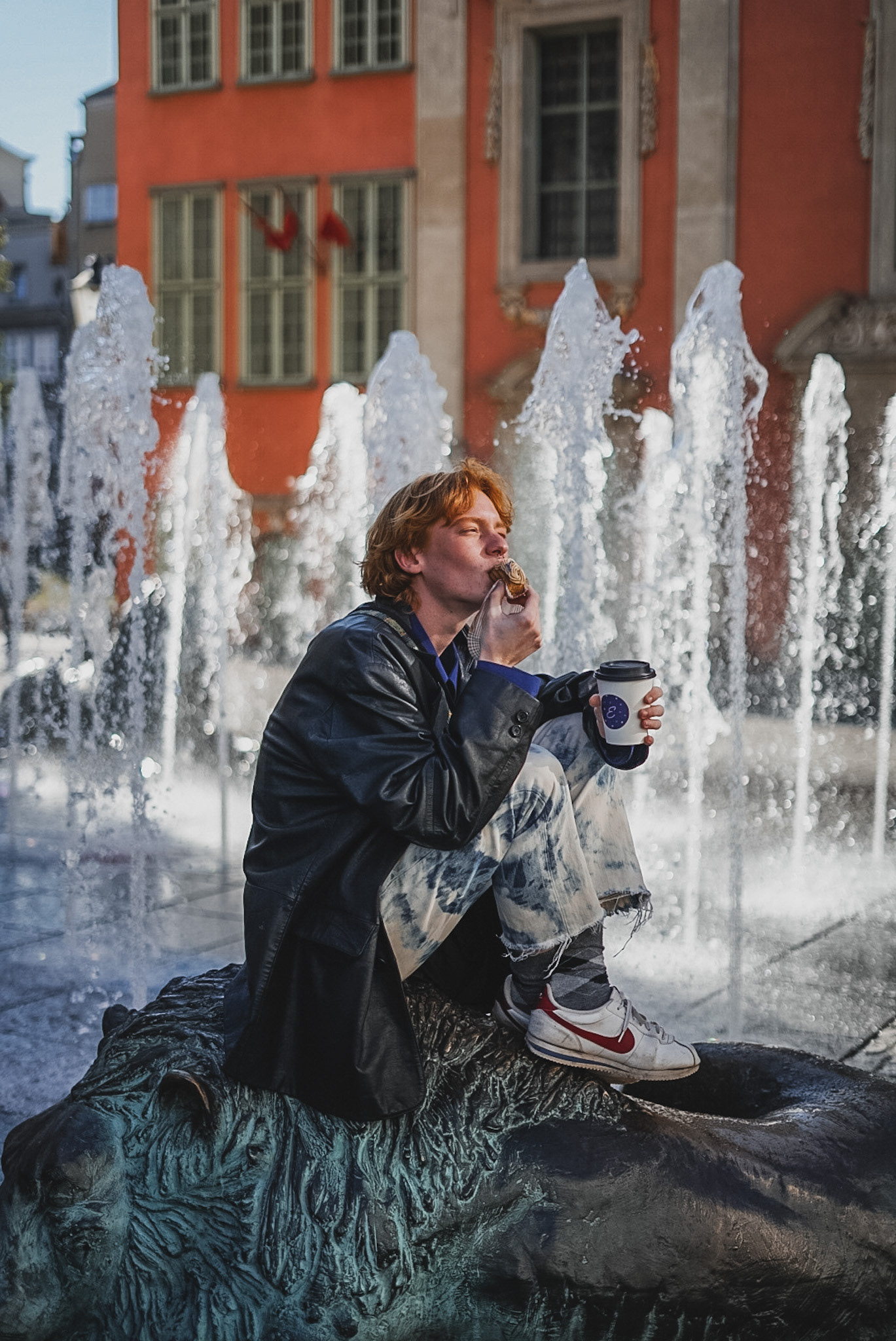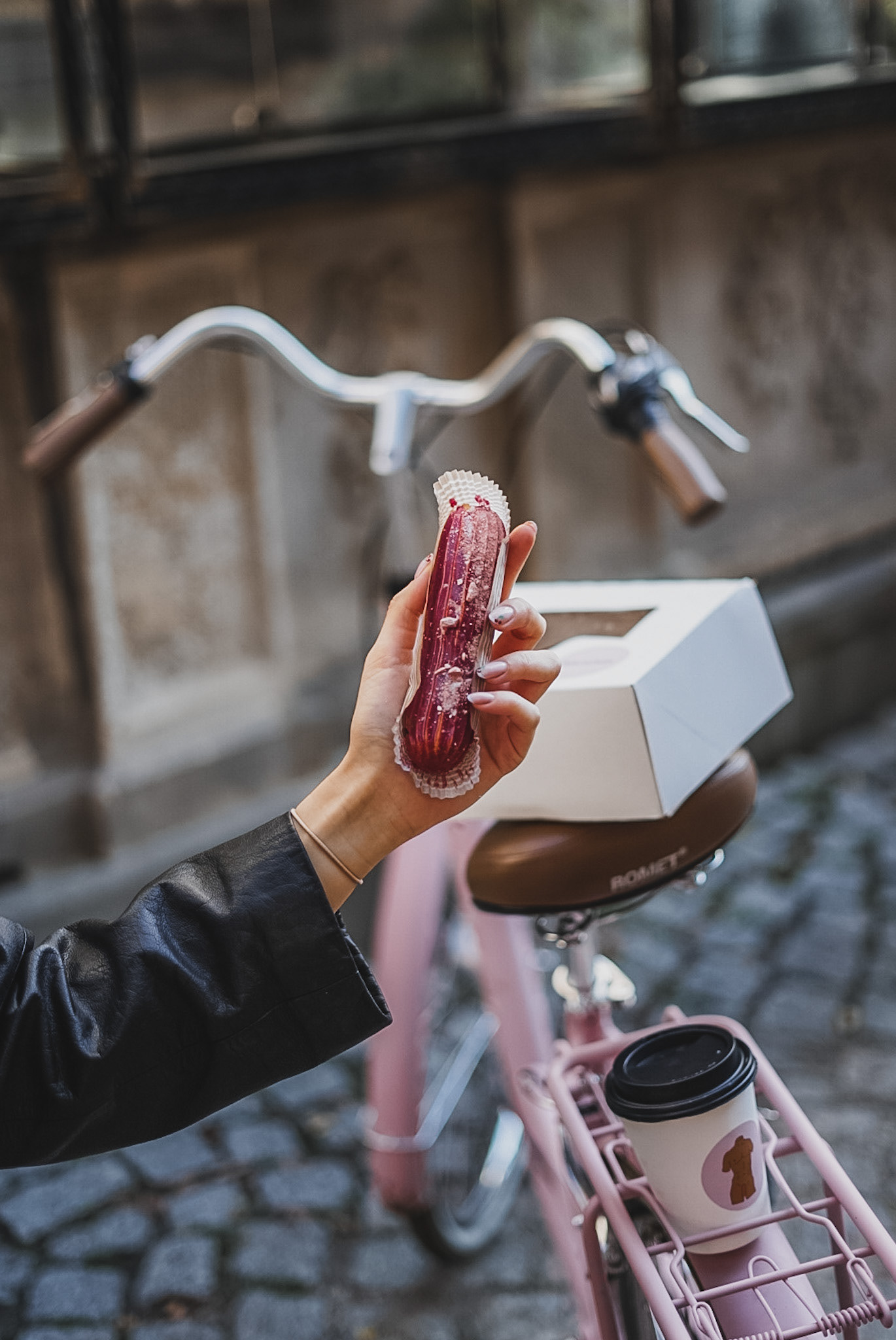 Due to the presence of the premises in the old town, illustrations on the windows and opening hours are made in a delicate style and dark color so as not to distract attention from the interior.